CFR 5th ANNUAL CONFERENCE
April 10-12, 2011, hôtel Pur

, Quebec City
Program

(coming soon)
Keynote Speaker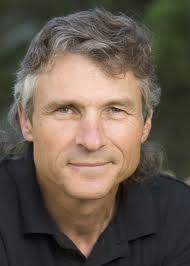 This year's keynote speaker will be Stan Boutin

, of the Department of Biological Sciences, University of Alberta. His research has focused on forest-faunal interactions in the mixedwood boreal forest of northern Alberta, integrated landscape management, and the ecology of mammal populations. His presentation will be given in English:
Is there room for ecological conservation in the Oil Sands of Alberta?
The Oil Sands of Alberta present many environmental challenges. My talk will focus on how terrestrial ecosystems and their components can be conserved in this heavily industrialized landscape. I will begin by outlining the magnitude of current and proposed human activities in the region and show how our perception of scale is fundamental to tackling conservation issues. Management actions can take many forms from new industrial "best practices" to broad land use planning involving conservation areas and high intensity industrial activities but the "effectiveness" of these actions is highly variable. I will use a case study of woodland caribou, an endangered species, to illustrate how powerful land use planning tools can now give society the information needed to make ecologically informed decisions about how and if conservation and development targets can be achieved.



Special Invitation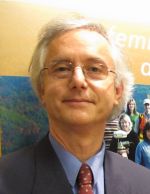 We will also have the opportunity of meeting the new Chief Forester for Québec, M. Gérard Szaraz

, ing. f., M. Sc., M.A.P., who will present a lecture on Monday, April 11th (10:30 - 11:30 AM), entitled:
La détermination des possibilités forestières : nouvelles approches, nouveaux besoins de connaissances
My talk will be divided into three parts: 1) the mandate of the chief forester (pertinent elements of knowledge and research), 2) some of the challenges related to taking new knowledge into account in certain emerging fields of interest, 3) relations between the chief forester and the medium of research for developing and applying knowledge.
Registration & Cost
CFR members (regular, associate, masters or doctoral student, post-doc and professional): free
Other students: $20 per day (pay on site)
Others: $60 per day (pay on site)
Registration is closed
You can register online before April 1 st, 2011.
REMINDER: If you wish to submit a proposal for an oral presentation or poster, please send your abstract when completing your registration form before January 15th 2011.

Lodging
Rooms can be reserved at hôtel Pur

in Quebec (TEL: toll-free (800) 267-2002) and please specify that this is for the CEF 2011 conference.
Special rates are still applicable (until March 10th, 2011).
The special room rates are:
TWIN beds (only 19 rooms are available, hurry), $106 for single/double occupancy
PUR Kingsize, $125 for single/double occupancy
PUR 2 Double beds, $139 for single/double occupancy
(taxes not included)
$20 per additional person
Parking: $15.80 per day
Restaurants
In addition to the hotel restaurant, you can find other restaurants within St-Roch that are accessible on foot, including:
Versa (Oyster bar and restaurant)
441, rue du Parvis, Quebec|Le Boudoir Lounge Inc.
620, rue Saint-Joseph Est, Québec,|Le Bossus (French bistro)
Largo Resto-Club
Other Hotel services
Restaurant (dining room)
WiFi access within the hotel (ask for the access code at the reception desk)
Exercise room
Indoor pool

Transportation
Again this year, transportation service will be offered free of charge (paid by the CEF) through the CFR poles. Contact your pole administrator for more information:
Directions

A Green Event
Each year, a few initiatives have been undertaken to reduce our ecological footprint:
Name tags will be reused from last year's event. We ask that you return your name tag to the organizing committee at the end of the conference.
The Program will be available in pdf format online and will not be printed. You can choose to print those sections in which you have an interest. A limited number of complete copies, with the abstracts, will be available for consultation.
We have prepared a Share-a-Ride Bulletin Board for you (babillard de covoiturage!).
Also, Hôtel Pur has a commitment to the environment:
The Green Committee of Hôtel PUR is working hard to continually improve and enlarge our efforts regarding the environment. An internal and external evaluation is currently ongoing in support of our Green Committee's initiatives. Here are a number of actions that have already been undertaken:
utilisation of biodegradable products by our housekeeping staff
utilisation of local and regional products by our kitchen staff
furniture in the hotel has been constructed with recycled materials by our maintenance/support staff
windows in the hotel are insulated to greatly reduce energy costs
a new heating system has greatly reduced energy costs
lighting throughout the hotel has been switched to fluorescent bulbs
recycling is conducted throughout the hotel
utilisation of recycled paper products
environmentally friendly coffee breaks(beverages served from pitchers, no disposable dishes)
Call for oral presentations and posters
The deadline for abstract submissions has passed
CFR members (regular, associate, masters or doctoral student, post-doc, and professional) are invited to present their research results, either as an oral presentation or as a poster. The deadline to submit your abstract is January 15th through your online registration. You can present in English.
Awards
Best oral presentation: the magazine Couvert Boréal will offer a year-long membership and the chance to publish an article in their magazine for the best STUDENT oral presentation (by jury vote). The winner will also receive a prize from the CFR.
Best poster: In addition the Forest Institute of Canada are presenting an award for the best poster (by participant vote) and will offer a 100$ prize and a year-long membership to their publication (Forestry chronicle). The winner as well as the abstract will be mentionned into the Orleans section of the next issue of Forestry Chronicle
Annals of Botany award: This prize will be given to the best oral presentation or poster in the area of botany. A sum of $250 will be awarded the winner. Only students (masters, doctoral) and post-docs are eligible for this award.
Abstract - The abstract must contain your research objectives and key results. The abstract is limited to 250 words in Arial 12 font, with single line spacing, and must contain the contact information for all authors. If possible, please send your abstract in both English and French.
Oral Presentation Specifications - Your presentation is limited to 15 minutes, followed by a 5 min question period.
Poster Specifications - All Posters must be in PORTRAIT format, with maximum dimensions of 36 inches wide by 48 inches tall.

Partners

Information
For more information regarding the Conference, please contact Luc Lauzon.