Symposium on Wild Forest Mushrooms and NTFPs 2014: Innovations and Perspectives
The Centre for Forest Research (CFR) and Biopterre's Bioproducts Development Centre are pleased to invite you to the Symposium on Wild Forest Mushrooms and NTFPs 2014: Innovations and Perspectives, which will take place on August 27 and 28 at CÉGEP de La Pocatière (room André Gagnon) and at Collège Sainte-Anne-de-la-Pocatière in La Pocatière

, Québec. These two days of talks and field workshops will be an occasion to focus on the development of wild forest mushrooms and other NTFPs while taking a look at the latest research and its effects on innovation and the industry.
It will be a carbon-neutral and ecoresponsible event.
General program
Wednesday, August 27
Morning: Welcoming remarks and conference opening speaker and conferences.
Dinner: On site, included in the price
Afternoon: Conferences and poster session
Late afternoon: Free time, or short walk to the "Mountain College"
Dinner: Cocktails and gourmet dinner showcasing edible forest mushrooms and entertainment.
Thursday, August 28
Morning: Conferences
Morning and afternoon: Field experiences - 1: RESEARCH or 2: DISCOVERY
Dinner: Box Lunch
Afternoon: Plenary session with 4 participants
End of Day: Close to 17h
Invited speakers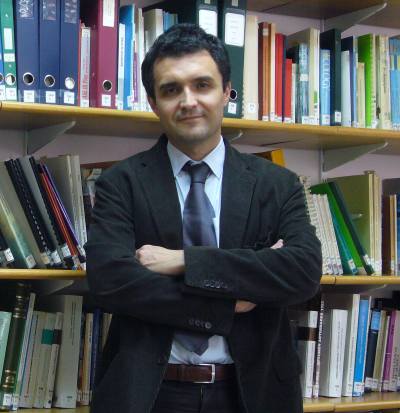 Dr Fernando Martínez Peña

is a forest engineer, specializing in sustainable management, in mycosylviculture, and valuation of mycological resources. Since 1990, he had worked at the Centre for Forestry Research of the Regional Government of Castile and Leon (Spain), first as a student, as a pre-doctoral intern, then as a contract researcher and, finally, as director of the Centre from 2007 to 2012, when it closed. He has authored numerous scientific and technical publications concerning the modelling of production and diversity of macrofungi in managed forests, the effects of sylvicultural treatments, the valuation of mycological resources, culturing of ectomycorrhizal species, the ecology of truffles and the control of plants for trufficulture, as well as the integration of mycological resources into forest management. He is also oversees the monitoring of mycological research within a network of experimental plots for the regional government. In addition to directing masters and doctoral students, he has taught courses on environmental management with respect to forest mycology. Currently, he is scientific director with the
Cesefor

foundation for the Mycology Program of Castile and Leon, coordinator for the European network
Micosylva

, and coordinator for the Working Group on Forest Mycology and Trufficulture, Spanish Society of Forest Scientists.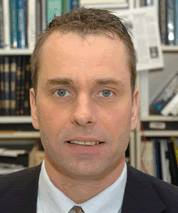 André Pichette

obtained his doctorate in wood chemistry from Laval University in 1999. He had previously completed a master's degree in organic chemistry at the University of Sherbrooke. Prior to accepting a position as research professor at the University of Quebec at Chicoutimi in 2000, he was post-doctoral fellow with Health Canada (Therapeutic products program) in Ottawa. Today, he is a full professor at UQAC, and directs the Research Chair in natural products anti-cancer agents, together with the laboratory for the analysis and separation of plant products. In recent years, Professor Pichette has authored more than 95 articles in peer-reviewed journals, and holds 8 patents. Also, he has received numerous prestigious grants that have funded material infrastructure in excess of $3.5 million dollars and supported a research team that includes more than 20 researchers.
Registration and costs
Registration is completed. Please, do not send anymore cheque by mail. Participants whose payment has not been received will be charged at the event. A limited number of last-minute registrations will be accepted at the reception of the Symposium.
Registrations will be accepted until 17 August 2014, but a preferential rate will be given to those whose forms are received before 11 July. Lunch is included for each day for which you are registered. All prices include applicable taxes. A receipt will be issued for registration and available at the registration desk.
Before
11 July
After
11 July
One-day student registration
35$
55$
Two-day student registration
70$
90$
One-day registration (Non-student)
105$
125$
Two-day registration (Non-student)
175$
195$
Cocktails & gourment supper (Wednesday night)
55$
65$

Call for Presentations and Posters
Presentations
All researchers (including those in industry) whose work focuses on forest mushrooms and other non-timber forest products (NTFPs), and which is of an innovative character, are invited to present their findings as an oral presentation or as a poster. Research projects having an effect on industry will be preferred by the selection committee. Also, the presentation must be related to one of the following themes:
Management of mycological resources: mapping and opportunities for mycosylviculture
Cultivation of mushrooms and other NTFPs
NTFPs Economy and structuring of markets
Mycotourism and territorial development of other projects
Industrial innovations for forest fungi and other NTFPs
Extractables: a potential for development
Deadline: 15 May 2014.
Instructions - Oral presentations are 25 minutes, to be followed by a 5 minute question period. Presentation files should be in PDF or Microsoft PowerPoint format. The 2010 version will be installed on conference computers. Earlier versions can be used if you do not have the 2010 version. If you have videos or other animation, make sure that the files are compatible with Windows. The internet should be accessible, but as a precaution it is important that you have a copy of your presentation on a USB. Therefore, cloud-presentations (Internet) will not be accepted (Prezi and others). To ensure the smooth running of sessions, NO other computer hookups will be allowed. MAC users should make sure you have a Windows-compatible version.
Posters
All researchers, students and those in industry whose work focuses on forest mushrooms and other non-timber forest products, and which is of an innovative character, are invited to present their findings through a poster. Research projects having an effect on industry will be preferred by the selection committee. Also, the presentation must be related to one of the themes presented in the previous section:
Deadline: 15 May 2014
Instructions: The posters must be in PORTRAIT layout, with a maximum 36 inches wide by 48 inches long (91.4 cm by 122 cm). Read this article in Nature (article) to improve the quality of your poster.
Kiosk
All companies and others who exploit and develop forest mushrooms or other non-timber forest products are invited to register for a booth space at the event. The cost is only $60 for two days. You agree to maintain a presence at the booth throughout the event. Available on a first come, first served basis (limited spaces). The organizers of the event encourage stakeholders from a region to come together in the same booth (E.g., Kiosk of Gaspé or the Mauricie).
Deadline: July 1st, 2014
Register by contacting Marie-Claude Gagnon at Biopterre: 418 856-5917 ext 206.

Accomodation
5 minutes from the Symposium site:
Other possibilities for accomodation in the region:

Restaurants
Go to the site of Tourisme Kamouraska

.

Tourist attractions
Go to the site of Tourisme Kamouraska

.

Transport
If there is sufficient demand, we will organize a shuttle service from Quebec City and Rimouski to La Pocatière for Tuesday night and return to both cities on Thursday evening. We wish to facilitate access to the event, while offering at the same time more responsible alternatives. The organizers also would like to reduce and offset greenhouse gas emissions caused by travel. Shuttle service could be canceled if the number of users is not enough. Shuttles from Rimouski would cost $35 and those from Quebec, about $50.
Please indicate your interest in using one of these shuttles in the registration form.
Also note that guests arriving by car to the event alone must pay for parking ($10), while those who sharing transportation will not have to pay this cost.

Partners
To become a partner


Promoters

Information
For more information, contact Pascale G. Malenfant.