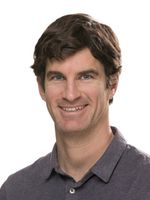 Étienne Laliberté
Membre régulier
Traits fonctionnels des plantes
Institut de recherche en biologie végétale (IRBV)
Université de Montréal
Jardin Botanique, bureau F438
4101 Sherbrooke Est
Montréal (Québec) H1X 2B2
Canada

(514) 343-6132

Site IRBV

Site départemental

Directions d'étudiants

Doctorats
•
Alexis Carteron
FORMATION
PhD (Ecology), University of Canterbury, New Zealand (2011)
M.Sc. (Écologie), Université de Montréal, Canada (2006)
B.Sc. (Botany), McGill University, Canada (2002)
THÈMES DE RECHERCHE
Le programme de recherche porte sur les interactions entre plantes et les propriétés abiotiques et biotiques des sols afin de mieux comprendre:
1) l'influence de la fertilité des sols sur la biodiversité végétale;
2) le développement d'écosystèmes terrestres, incluant la succession primaire;
3) les traits fonctionnels des plantes expliquant la distribution d'espèces le long de gradients édaphiques.
La recherche permet d'améliorer la gestion des écosystèmes naturels et d'optimiser les stratégies de restauration écologique d'écosystèmes dégradés. Champs d'expertise
Écologie végétale
Écologie fonctionelle
Interactions plante-sol
DISTINCTIONS RÉCENTES
décembre 2016 - Étienne Laliberté remporte The New Phytologist Tansley Medal]]: The New Phytologist Tansley Medal is awarded annually in recognition of an outstanding contribution to research in plant science by an individual in the early stages of their career (including students and any researcher with up to five years' experience since gaining/defending their PhD). The winner recives a prize of £2000 (GBP) and authors a short review, published in New Phytologist, accompanied by an Editorial. The winner of the 2016 Tansley Medal for excellence in plant science is Étienne Laliberté, of the University of Montreal, Canada. Etienne's Tansley insight (or editorial) is titled 'Below-ground frontiers in trait-based plant ecology' .
PUBLICATIONS
Profil Google Scholar

Livres
Chapitres de livre
Lambers, H., Clode, P., Hawkins, H.J., Laliberté, E., Oliveira, R.S., Reddell, P., Shane, M.W., Stitt, M. and Weston, P. (2015) Metabolic adaptations of the non-mycotrophic Proteaceae to soils with low phosphorus availability. In Phosphorus Metabolism in Plants in the Post-Genomic Era: From Gene to Ecosystems. (Plaxton, W.C. and Lambers, H., Eds.) Wiley, Chichester, UK, pages 289-336. (EndNote | BibTeX-CSV | BibTeX | Scholar )
Lambers, H., Shane, M.W., Laliberté, E., Swarts, N.D., Teste, F.P. and Zemunik, G. (2014) Plant mineral nutrition. In Plant Life on the Sandplains in Southwest Australia, A Global Biodiversity Hotspot. (Lambers, H., Eds.) UWA Publishing, Crawley, Australia, pages 101-127. (EndNote | BibTeX-CSV | BibTeX | Scholar )
Mucina, L., Laliberté, E., Thiele, K.R., Dodson, J.R. and Harvey, J. (2014) Biogeography of kwongan: origins, diversity, endemism and vegetation patterns. In Plant Life on the Sandplains in Southwest Australia, A Global Biodiversity Hotspot. (Lambers, H., Eds.) UWA Publishing, Crawley, Australia, pages 35-79. (EndNote | BibTeX-CSV | BibTeX | Scholar )
Livres et actes de colloques publiés à titre d'éditeur
Articles publiés dans des revues avec comité de lecture
Articles publiés dans des actes de colloque (proceedings)
Rapports scientifiques, manuels et autres
Thèses, mémoires et essais
Laliberté, E. (2011) Land-use Intensification in grazing systems: plant trait responses and feedbacks to ecosystem functioning and resilience. Thèse de doctorat, School of Forestry, University of Canterbury, Australia. (EndNote | BibTeX-CSV | BibTeX | Scholar )
Laliberté, E. (2006) Optimiser l'établissement d'arbres feuillus par la « facilitation artificielle » : l'effet des manchons protecteurs selon des facteurs environnementaux. Mémoire de maîtrise, Université de Montréal. (EndNote | BibTeX-CSV | BibTeX | Scholar )
| EndNote | BibTeX-CSV | BibTeX | Scholar )
Thèses, mémoires et essais supervisés
Articles publiés dans des revues sans comité de lecture
<< Cornelia Krause | MembresReguliers | Line Lapointe >>